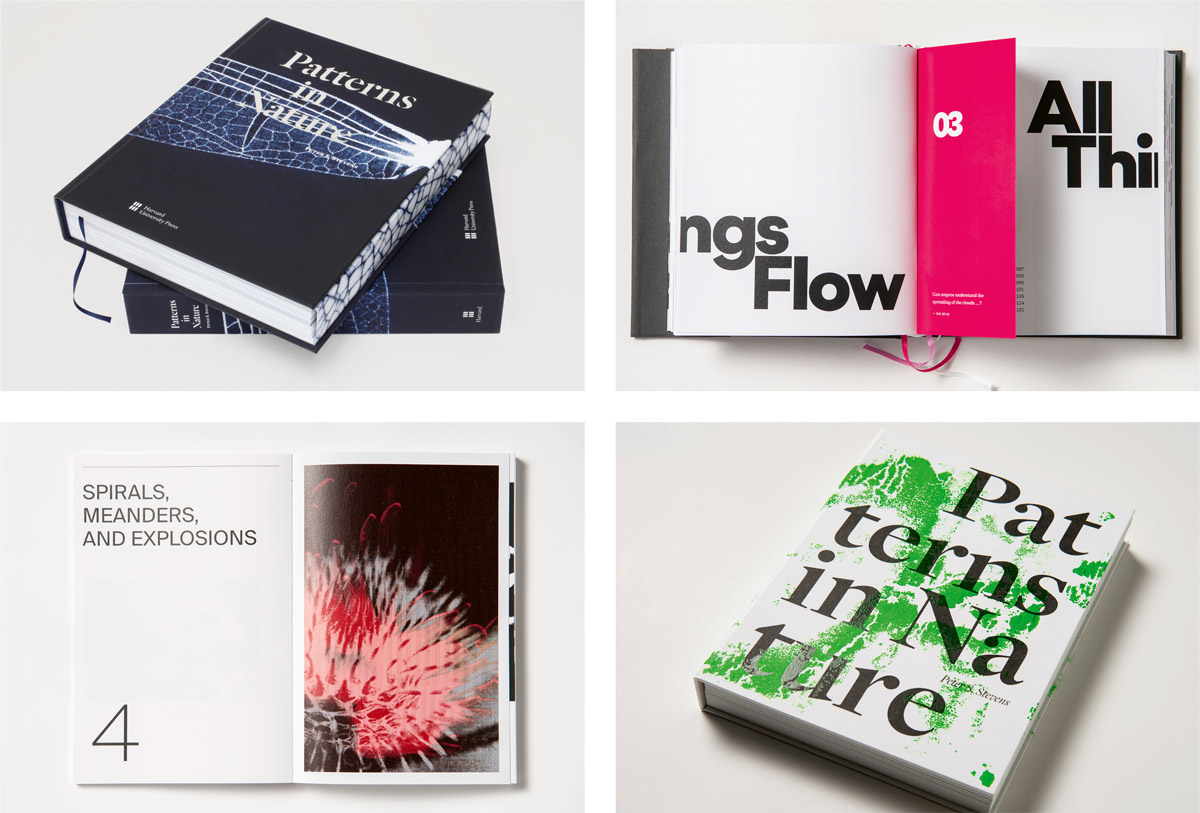 Expert class Book design
Online edition
The Expert Class Book Design has been offered by the Plantin Institute for 10 years now and the formula is rock solid. For many years we have been getting questions from our students whether this practical class can also be offered in English. As of this academic year, the course will be organised twice. The Dutch-language course will be given via face-to-face education, the English-language course via distance learning (Zoom), so students from all over the world will be able to follow it.
During this Expert Class, you will design a book from A to Z. During ten course days, spread over a period of six months, graphic designer and typographer Jurgen Persijn will guide you step-by-step through the design and production process of your book. He is also assisted by external experts, such as Sara De Bondt, Sofie Jacobs and Johan Van Looveren.
More about the course in Dutch >
The assignment
Each student designs the same book. The content is of a scientific-academic nature and will include numerous photos, illustrations and footnotes, a family tree and an index. All texts and images are delivered digitally on the first day of class. Each student is thus confronted with the same material and must find an optimal form to convey the information to the reader. Therefore, the exchange of experiences and insights between students is a valuable part of the course. Experiments are encouraged.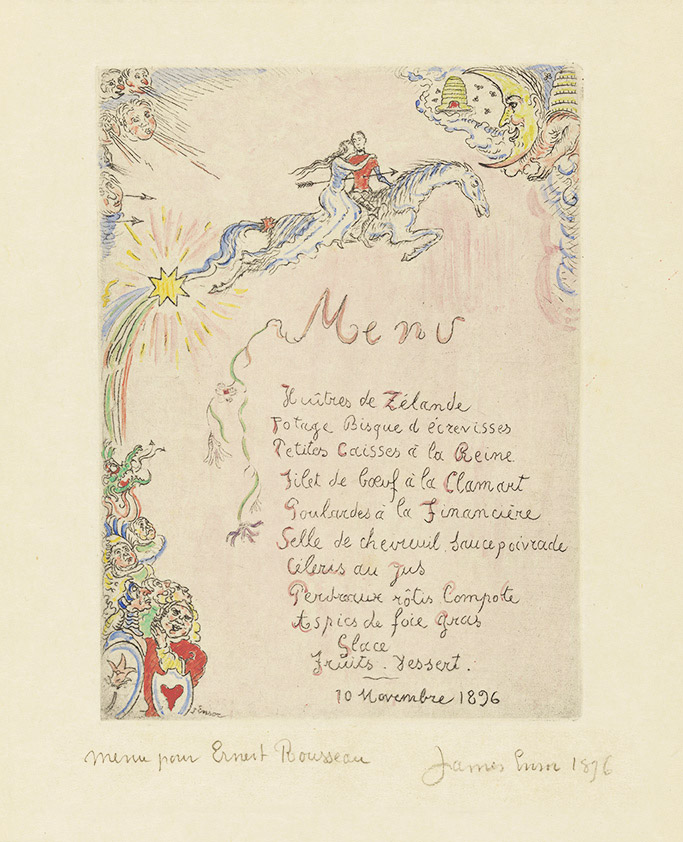 This year you will be working on a book containing the correspondence of the famous Belgian painter James Ensor with the Rousseau family. The book consists of essays (lavishly illustrated with Ensor's work), the complete correspondence and translations of the essays.
The assignment for the English and Dutch courses is the same. After the course, the designs will be exhibited and the public will be able to compare the outcomes of the two groups.
Mix of distance learning with contact teaching
For international students, distance learning classes are undoubtedly very appealing. They save on hotel and travel costs. However a course on book design cannot be done without physical contact with the books themselves. That is why we bring all students to Antwerp once for an intensive two-day program. This program is a mix of lectures and study visits. Paper, printing, finishing and binding methods are central.
The students of the Dutch-language course will also receive this information, but spread over a longer period of time.
TWO-DAY PROGRAM IN ANTWERP
Thursday January 20, 2022
10 a.m. Lecture about paper and paper choice, by Sofie Jacobs, paper consultant at Papyrus, a leading B2B distributor of paper operating in 17 countries;
2 p.m. Study visit to Antilope De Bie, a high level printing company specialized in art books;
Friday January 21, 2022
10 a.m. Finishing and binding, by Jurgen Persijn;
2 p.m. Study visit to Brepols, the largest bookbinding company in Belgium.
About the tutor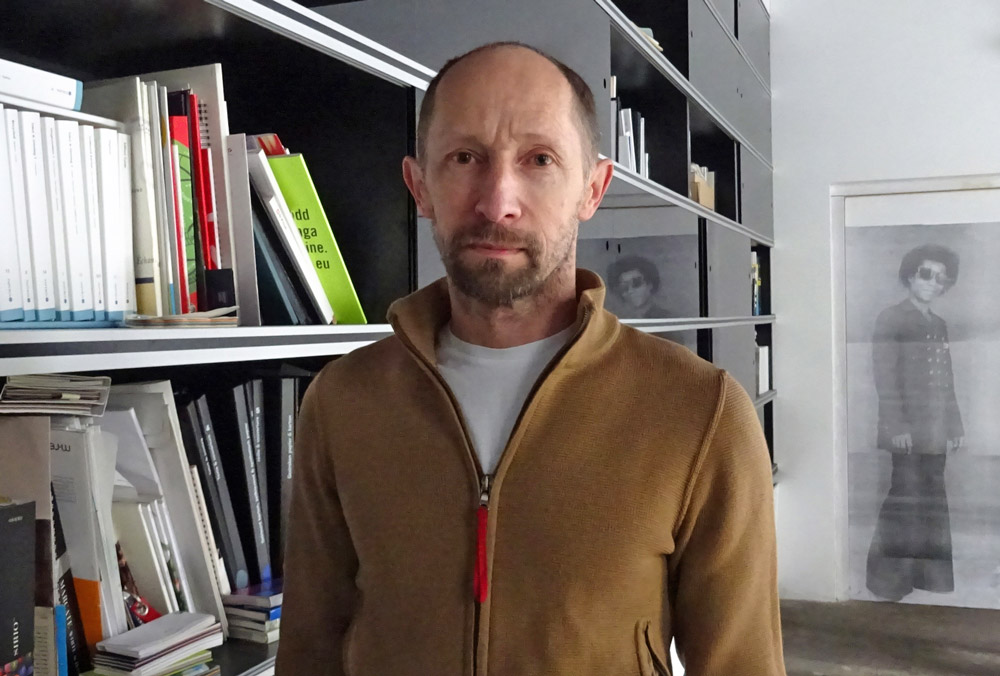 Jurgen Persijn has been working as a self-taught graphic designer since 1999, mainly for the cultural sector. His focus has gradually shifted to book design, with a great deal of attention for the architecture and tactility of the book. Over the years, he has designed books for publishers such as Mercatorfonds, Lannoo, Ludion, nai010, Hatje Cantz and has worked for institutions and museums such as BOZAR, S.M.A.K, WIELS or the Royal Museums of Fine Arts of Belgium.
His books have won the Best Designed Book Award four times. In recent years, in addition to book design, he has also started to focus on the scenography of exhibitions.
Admission requirements
To start the Expert Class Book Design, we expect that you have attended at least a graphic education course. You should also have a thorough knowledge of Adobe InDesign, the software package used in the Expert Class. You already have at least a basic knowledge of Photoshop and Illustrator. As a student, you can rent the Creative Cloud software at a reduced rate.
To get to know your competences and to gauge your expectations of the Expert Class, we have an intake interview with everyone beforehand. We will go over with you where you stand in the field of book design, what you would like to learn, how the Expert Class is conceived as a practical course and whether this can meet your expectations. You will receive an individual appointment for this interview, which will also be held via Zoom.
If there is doubt about your software knowledge, we can carry out a level test in InDesign. The exercise takes one hour and you will receive valuable feedback and tips afterwards.
Number of students
We limit the number of participants in the Expert Class Book Design. This promotes interaction with the lecturer and allows for individual follow-up.
Students who positively complete the course obtain the private degree of graduate of the Plantin Institute of Typography and the certificate of post-higher education studies from the AP University of Applied Sciences and Art Antwerp.
Practical information
Tutor: Jurgen Persijn
Guest lecturer: Sara De Bondt
Guest lecturers for the program in Antwerp: Sofie Jacobs
Examiners: Jurgen Persijn, Sara De Bondt, Johan Van Looveren
Calendar: Ten Fridays (online):
February 4, February 18, March 11, March 25, April 15, April 29, May 6, May 20, June 24, 2022.
From 10 a.m. till 4.30 p.m. Central European Time
Examination panel: June 10, 2022
Calendar 2-day program in Antwerp: January 20–21, 2022, from 10 a.m. till 5 p.m.
Location: all the lessons and the book presentations for the examination panel will be held online (Zoom). Thanks to the two days in Antwerp (January 20–21, 2022) the students will get to know each other better. This program is organized in the Museum Plantin-Moretus, Vrijdagmarkt 22, 2000 Antwerp, Belgium.
To enrol
Enrolment fee: € 1750 plus € 350 for the two-day program in Antwerp.
We offer 20% reduction to students until one year after graduating at university or comparable institutes, and to alumni of the Plantin Institute of Typography. Please contact us by e-mail to check you are eligible for the reduced enrolment fee.
Enrol before December 22, 2021 by filling in this form.
---
Open Day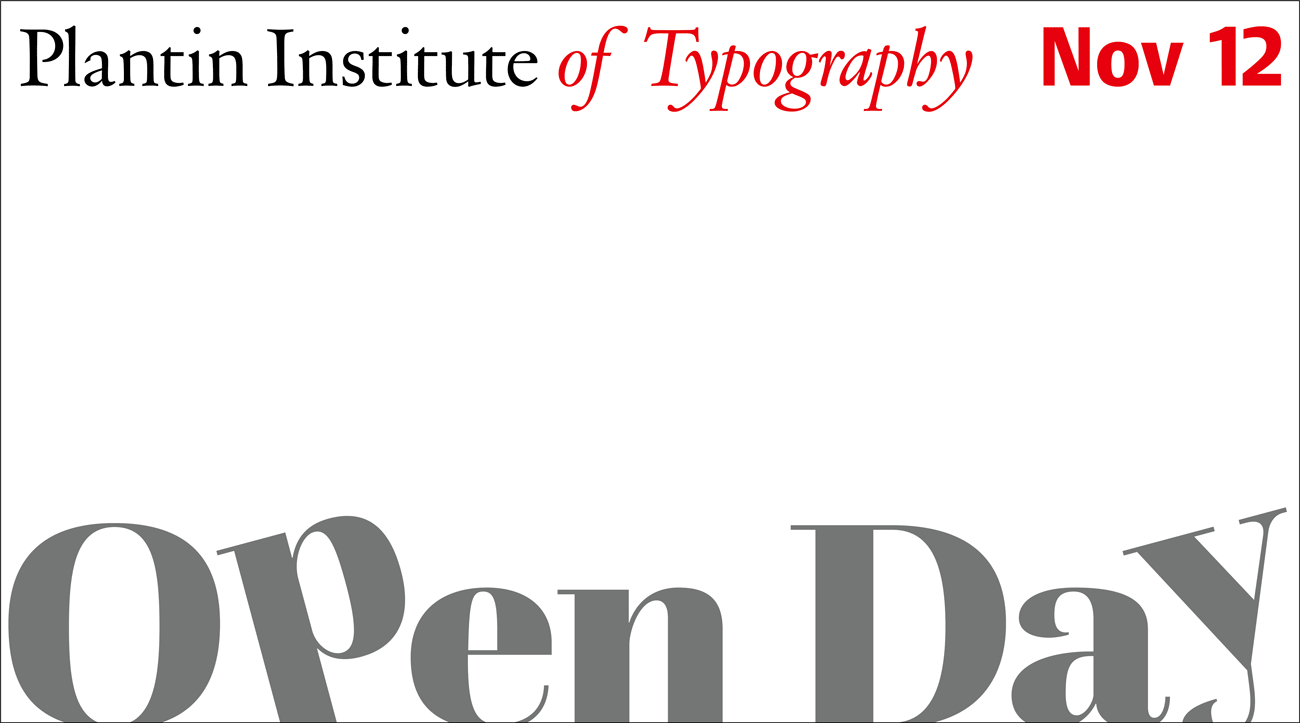 The institute's open day will take place on Friday November 12, 2021 and this is the perfect opportunity to inform you about the new online edition of the Expert Class Book Design. Jurgen Persijn will answer all your pressing questions, you can view some of the teaching materials and the graduation work of our previous years.
This edition will be held via video-chat, with Zoom. The English session will be at 11 a.m. Central European Time.
Enthusiastic? Register with an email to plantin.instituut@antwerpen.be and we will make an appointment with you.
Is this date not suitable for you? Then we make an appointment for an extra session via Zoom.